I've been fortunate enough to get my hands on a couple of winter tickets this season, so I thought that I would treat myself to some new clothing for the cold and wet conditions.
With many manufacturers marketing products specifically for the bitter weather that awaits us, there is no shortage of choice when it comes to selecting a winter warmer.
After trying on and comparing many of the options available, I decided to purchase the Trakker Core 2 Piece Winter Suit.
Trakker Core 2 Piece Winter Suit
Quick Look
New for 2020 from Trakker, the Core 2 Piece Winter Suit is an updated version of their popular winter warmer. Made from polyester for exceptional warmth and with a hydrostatic head of 5000mm for increased water resistance, this is a serious winter suit for the serious winter angler.
Material

Warmth

Comfort

Design
Pros
Incredibly warm
Extremely waterproof
Cons
At the time of writing, I cannot find anything negative to say about this suit
Why Trakker?
When I was searching for a winter suit, I tried on several of the options that are currently on the market, but it was the Core Suits from Trakker that stood out to me above the rest (I actually found the 3 piece suit to be too hot!)
As soon as you pick the suit up, the weight of it indicates that this is a heavy-duty, high-quality item that will almost surely last several campaigns in the colder months.
The Jacket
The first thing that you will notice about the jacket is the subtle two-tone green design and the unmistakable Trakker logo just below the shoulder.
The striking red coloured zip is extremely sturdy and features a full-length storm flap that is secured in place by a Trakker branded popper at the top and bottom, in addition to four Velcro strips.
The hood enjoys the same padding as the rest of the jacket and boasts an elasticated toggle on each side that allows precise adjustment to keep you protected from the elements at all times. The hood also has a small peak that folds back and allows the water to run to the sides and away from your eyes when it is raining.
The jacket is finished nicely with a fleece-lined collar, adjustable cuffs, hand-warming pockets and a hanging loop.
Popular: Carp Fishing vs The Weather: What Conditions Are Best For A Bite?
The Trousers
The trousers are more of a single-coloured affair, with the only deviation being the lighter trim across the front of the pockets.
Secured in place with two Trakker poppers and closed with a zip fly, the trousers also boast an elasticated waistband and Velcro fasteners to ensure a comfortable fit.
The knee panels are reinforced to ensure that they remain hard-wearing and the ankles also boast Velcro fasteners to accommodate whatever you decide to wear on your feet.
What Is The Material Like?
Both the jacket and trousers of the Trakker Core 2 Piece Winter Suit are constructed from 100% polyester and are protected with Teflon, meaning that they are extremely water-resistant and are easier to clean than many other winter suits.
Both items boast fully-taped seams and feature a hydrostatic head of 5000mm. This means that a water column in excess of 16ft high could stand on the material of the Trakker Core 2 Piece Winter Suit before it would penetrate the material.
Trending: These are some of the best carp fishing baits ever. Have you tried all of them?
How Comfortable Is It?
I tried on many winter suits from dedicated fishing equipment suppliers, as well as others from some of the well-known outdoor clothing manufacturers.
The reason that I chose the Trakker Core 2 Piece Winter Suit is because it fitted me so snugly, with just the right amount of padding for incredible warmth, without compromising movement.
The sizes take into account that this suit will be worn over clothing, so there are no issues there. However, I did notice that all sizes boast a 32″ inside leg measurement, so this may pose a problem for tall anglers.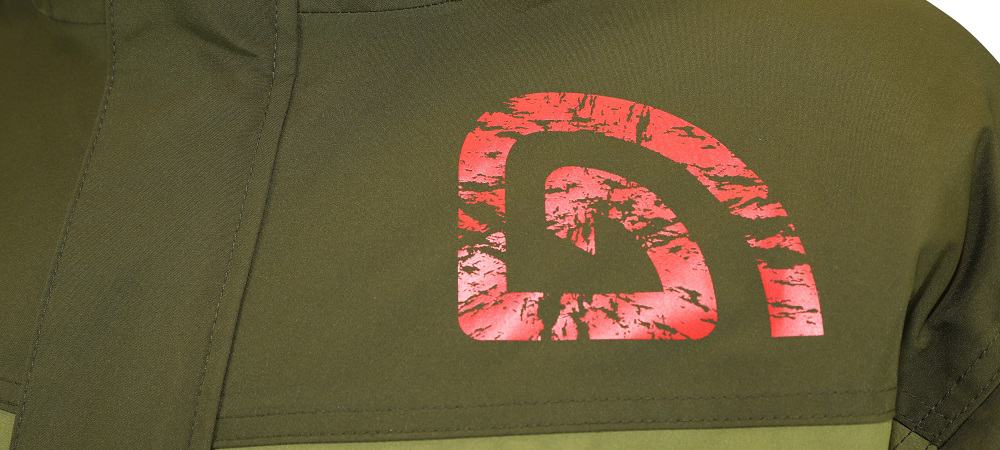 Where Can I Buy It?
Most of the main fishing tackle retailers will carry stock of the Trakker Core 2 Piece Winter Suit, though if you prefer to shop online, it can almost always be found on
Amazon
.
Conclusion
The Trakker Core 2 Piece Winter Suit is striking yet subtle, with the green colour scheme blending well with the instantly recognisable logo.
The generous padding, Velcro adjustment straps and fleece elements ensure that this winter suit is both warm and comfortable.
At this price point, I believe that this is one of the finest winter suits on the market and should provide warmth for this campaign and many more in the future.
Hi guys! My name is Scott and I am the main contributor here at Carp Smart.
Once I accepted that I had almost no chance of a professional football career (I was overweight and had very little talent) I decided to concentrate on carp fishing.
I hope that the articles I write are helpful and informative to you and may your blanks be kept to a minimum!